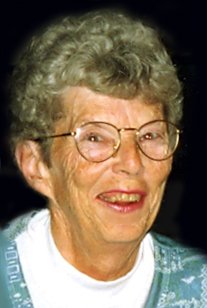 Mary E. Cosgrove
unknown - December 18, 2012
Mary E. Kilpatrick Cosgrove, 81, of Fairmount, passed away Tuesday, Dec. 18, 2012, at Loretto. Born in Vandling, Penn. on Saturday, April 18, 1931, she was the daughter of Eugene Kilpatrick and Anna Casey Kilpatrick. She spent her early years in the Tipperary Hill area and was a graduate of St. Patrick's School. Mary retired from New York Telephone Co. after many years and was a communicant of Holy Family Church. She was an avid reader and spent winters in Vero Beach, Fla., where she enjoyed spending time with her friends. She also enjoyed spending time with her grandchildren.
Mary was predeceased by her brothers, Rev. Vincent Kilpatrick and Donald Kilpatrick; and sister, Anna Rose Gibbons.
Surviving are her husband of 55 years, Leo T. Cosgrove; daughters and son-in-law, Eileen Coogan, and Casey and Randy Tuthill, all of Camillus; sons and daughters-in-law, Leo V. and Helen Cosgrove, and John and Carol Cosgrove, all of Camillus; sister, Eileen Kilpatrick of Onondaga Hill; brother and sister-in-law, Gene and Norma Kilpatrick of Liverpool; grandchildren, Jeff Cosgrove, Matt (Kristin) Cosgrove and Keara Cosgrove, Conor and Hayley Cosgrove, Cassidy and Evan Tuthill; and many nieces and nephews.
Relatives and friends called from 4 to 7 p.m. Friday, Dec. 21 at the Buranich Funeral Home, 5431 W. Genesee St., Camillus. Rev. Richard P. Prior Jr. celebrated a funeral Mass at 9 a.m. on Saturday, Dec. 22 in Holy Family Church. Mary was laid to rest in Onondaga County Veterans Memorial Cemetery. In lieu of flowers, contributions may be made to Alzheimer's Association of Central New York, 441 W. Kirkpatrick St., Syracuse, NY 13204. Please view the Cosgrove Family Video Tribute and share condolences at buranichfuneralhome.com.