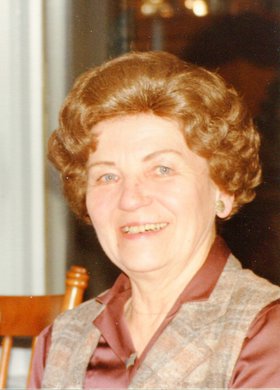 Marie Peukert
unknown - December 20, 2012
Marie Peukert, 96, of Baldwinsville, passed away Thursday, Dec. 20, 2012, at Syracuse Home in Baldwinsville. Marie was born in the Czech Republic on Dec. 14, 1916. Marie was employed many years at the Excelsior Insurance Company in Syracuse.
Marie was predeceased by her husband, John and her daughter, Gertrud P. Coulter. Marie is survived by her son-in-law, Edward A. Coulter, several relatives and friends in CNY and Germany.
Marie's family would like to thank the entire staff at Syracuse Home and McHarrie Place for the loving care and attention given to her for 19 years.
In lieu of flowers, contributions in Marie's memory may be made to the McHarrie Life Foundation, 7740 Meigs Road, Baldwinsville, NY 13027. A private memorial service will be held at a later date. Burial will be at Greenlawn Cemetery, Warners.