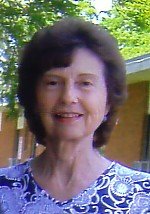 Sharon Avery
unknown - unknown
Sharon Bellows Avery, 74, of the town of Sennett, died Tuesday, Dec. 11, 2012. Born in Auburn, she was the daughter of the late Charles and Marian Gunsalus Bellows. She was a member of St. James Episcopal Church in Skaneateles.
She is survived by three sons, Steve. M. (Melissa), Scott M. (Jennifer), and Brian M. (Linda Chermie) Avery, her brother, Charles Bellows, and grandchildren Ryan, Justin, Tyler, Nicole, Collin, Connor and Brian Jr. She was predeceased by her brother Gary Bellows.
Joint services for Sharon and her husband of over 53 years, Frederick, who died Dec. 4 were held Saturday, Dec. 15 in St. James Episcopal Church. Burial was in Soule Cemetery, Sennett. In lieu of flowers contributions may be made to St. James Episcopal Church Memorial Fund or the Matthew House in Auburn. To send condolences visit: robertdgrayfuneralhome.com.