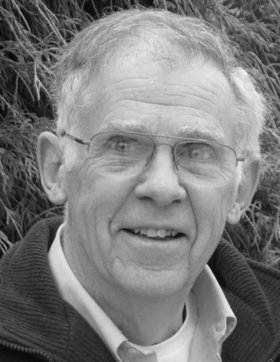 Dr. James C. Wilson
unknown - December 16, 2012
Dr. James C. Wilson, of Cazenovia, passed away Sunday, Dec. 16, 2012, at St. Joseph's hospital in Syracuse.
Dr. Wilson was born on March 7, 1941, in Wilmington, Del., to John Seward Wilson and Charlotte Hanby Wilson. He earned a Bachelor of Science degree in electrical engineering from the University of Delaware in 1962, and a Master of Science degree from the University of Michigan in 1963. He pursued doctoral studies at the University of Colorado, and completed his dissertation in 1969 prior to a tour in Vietnam, where he served as a Captain in the Army Corps of Engineers.
Dr. Wilson was employed as an electrical engineer at UTC-Carrier for more than 30 years, where he worked for the research division and Carlyle Compressor Company. His efforts at Carrier helped the company secure multiple international patents in new technology.
On Oct. 7, 1972, he married Connee May Gross, whom he had met at Carrier. He is survived by Connee and their two sons, Adam James Wilson (wife Marla) and Eric John Wilson (wife Pavika).
Dr. Wilson worked as consultant after retirement and until the time of his death, and served as a mentor to many younger engineers. In the spirit of his desire to pass knowledge on to new generations, the family has asked the Institute of Electrical and Electronics Engineers to accept contributions in his memory to an existing electrical engineering scholarship fund. Contact Elianna Goldman (1-732-562-5550 / egoldman@ieee.org) at the IEEE Foundation, and ask to make a donation to the "IEEE PES Scholarship Initiative Fund" in memory of Dr. James C. Wilson.
Celebration of life memorial service: 2 p.m. on Sunday, Dec. 23, at the Cazenovia United Methodist Church. Ayer & Zimmer Funeral Home, Cazenovia is in charge of arrangements.