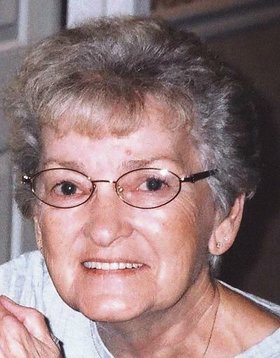 Dorothy M. Clements
unknown - December 16, 2012
Dorothy M. (Dottie) Clements of Jordan, town of Cato, died Sunday, Dec. 16, 2012, at home after a long illness. Dottie was born in Syracuse and attended Jordan High School.
She served as Jordan Village Clerk for 15 years before retiring in 1988.
Dottie was predeceased by her parents Archie and Victoria Reith, her sister Dawn Nesbitt and her brother Thomas Reith.
Surviving are her husband of 58 years Carlton A. (Pete) Clements, their children Brad (Debbie) Clements, Cindy (Richard) O'Hara, Shelly Clements, Tracy (Beth) Clements and 9 grandchildren that she adored-
Andy (Stacey) Clements, Patrick Clements, Timothy O'Hara, Daniel O'Hara, Tess Clements, Jared (Tanya) Zimmer, Chad Clements, Dana Bergholtz and Holly Bergholtz, as well as her sister Norma (Cy) Rowley, nieces and nephews.
Calling hours: 4-7 p.m. Wednesday, Dec. 19 at the Bush Funeral Home 120 E. Main St., Elbridge with a service following at 7 p.m. with the Rev. Joseph Bergin officiating. Spring burial will be Maple Grove Cemetery. Contributions may be made to Christ Episcopal Church, Jordan.