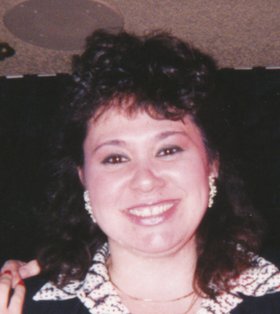 Debra A. Ahearn Hilborn
unknown - December 16, 2012
Debra A. Ahearn Hilborn, 50, of Baldwinsville, passed away Sunday, Dec. 16, 2012, with the love of her life, her husband Gary, at her side at Francis House after a courageous and valiant battle with ovarian cancer. Debbie was born and raised in Baldwinsville and graduated from C.W. Baker High School in 1980. She graduated from Herkimer County Community College in 1982. She was employed at a variety of places including Marine Midland Bank, Pyrotenax and Home Properties until she found her true calling, which was as a teaching assistant with Baldwinsville Central School District. She has been at Baker High School for many years. The students and staff adored Debbie. She inspired not only a love of learning, but encouraged a passion for life and to live with integrity. Debbie was recognized by the Baker High School Class of 2012 as a distinguished guest at the 143rd Commencement Ceremony for the lasting impact she had on the life of students. Debbie and Gary loved to travel. Her very favorite place was Disney World, which is where they got engaged. Her love of life and infectious smile touched all that met her and will live on in the lives of all who were known to Debbie. She was pre-deceased by her parents William and Frances Ahearn.
Survived by her loving husband of 20 years, Gary E. Hilborn, Jr.; her sister, Donna Hamilton; and several nieces and nephews. Debbie leaves a beautiful legacy of many friends, most especially her cherished high school friends, her college friends and her Baker High School friends. They were blessed to have spent her last weeks sharing memories, creating new memories, and sharing so much love with her and Gary.
Calling hours: 4-8 p.m. Wednesday, Dec. 19, at Falardeau Funeral Home, Baldwinsville and 2 p.m. Thursday, Dec. 20 at the funeral home, 93 Downer St. Burial at St. Mary's Cemetery, Baldwinsville. Contributions: in lieu of flowers contributions to Teal There's A Cure, 157 Hancock St., Syracuse, NY 13207 or Francis House, 108 Michaels Ave., Syracuse, NY 13208.