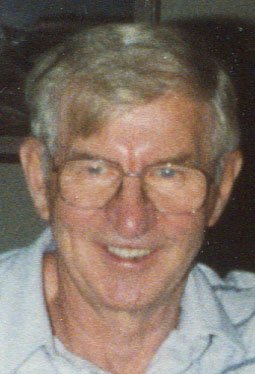 Richard C. Ziegler
unknown - December 2, 2012
Richard "Dick" C. Ziegler, 90, of Beley Avenue in Mattydale, died Sunday, Dec. 2, 2012, at University Hospital. Dick was a native of Syracuse and resided in Mattydale for 44 years. He was the son of the late William and Ann (Buckuski) Ziegler.
Dick served in the European Theatre in the U.S. Air Force during WWII. He was a member of the 13th Airborne Division of the Army as a medic in the Airborne Infantry. Dick retired in 1985 after 38 years as a wireman in the Heavy Military Division of General Electric Corporation in Syracuse. Dick loved the outdoors and enjoyed canoeing, ice fishing, hiking and camping. He volunteered for Contact as a telephone counselor for five years and was a Boy Scout Leader for Troop No. 126 in Mattydale. Dick was a member of V.F.W. Post #3146 in Mattydale, a member of the Midstate Model Airplane Club in Cicero, and a past member of the Legion of Mary. He was a communicant of St. Margaret's Church where he volunteered on the Fish Fry and other social functions and served as a Eucharistic Minister.
He was predeceased by two brothers, Billy and Howard Ziegler.
Dick leaves behind his wife of 44 years, the former "Jean" (Kohan); their two sons: David (Rosalie) Ziegler of Lyncourt and Tom (Bonnie) Feigel of Palm Bay, FL; two brothers: Robert of Liverpool, and Donald of Baltimore, MD; eight grandchildren: Jeanine and Michelle Ziegler, Korrinne, Rhys, C.C., Joel, Jill and Skylar; and several nieces and nephews.
Calling hours: 4 to 7 p.m. Wednesday, Dec. 5, at Krueger Funeral Home, 2619 Brewerton Road, Mattydale. Prayer service: 9:30 a.m. Thursday, Dec. 6 at the funeral home followed by a mass of Christian burial in St. Margaret's Church at 10 am. Burial: Assumption Cemetery, Syracuse.