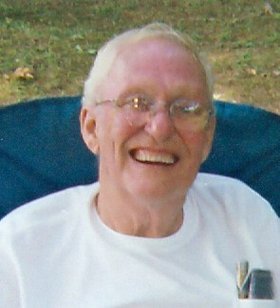 Kenneth J. Klein, Sr.
unknown - November 29, 2012
Kenneth J. Klein, Sr., 82, a resident of Minoa since 1955, passed away on Thursday, Nov. 29, 2012, at home. He served with the U.S. Air Force from 1947-1951. He married the former Marion Miner in 1952. Ken worked as a brakeman with Conrail for 40 years.
He was predeceased by his parents, William and Charlotte Klein, two sisters, Joan and Catherine Klein, and a brother William Klein.
He is survived by his wife of 60 years, Marion (Miner)Klein; two daughters, Carolyn and Nancy of Minoa; a son, Kenneth Jr. (Kathy) of Ellisburg; two sisters, Grace (Tony) French of Waterloo and Charlotte (Robert) Lawton of Richland; two brothers, John (Dorothy) of Rochester, and Richard (Linda) of Perry; grandchildren, Carrie (Eric) Freie, Jamison (Danielle) Freie, and Joseph Klein; a great grandson, Evan Daum; close family friend, RoxAnne Godfrey; and several nieces and nephews.
Services: noon Monday, Dec. 3, at Eaton-Tubbs Fayetteville Chapel, 7191 E. Genesee St., Fayetteville, with burial following in St. Mary's Cemetery in Minoa. Calling hours: 10 a.m. until noon Monday. For directions, florists, or a guestbook, please visit scheppfamily.com. Contributions may be made in his memory to the SPCA or the Minoa Fire Department.