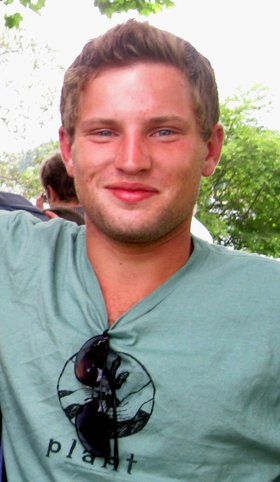 Jared P. Wellington
unknown - December 2, 2012
Jared P. Wellington, 22, of the town of Sennett, died Sunday, Dec. 2, 2012. Born in Syracuse, he attended Skaneateles Central School. He was employed by Hobbit Hollow Farm. He was a lover of nature, animals, gardening, music, and loved his dogs Wilson and Siku and his cat Miss Kitty.
Surviving are his parents, Jodi Belko and Paul, and his wife, Carol Wellington, his brothers William and Aleksander, his stepsister Juliana, maternal grandparents William and Virginia Belko, paternal grandparents Lewis and Joan Wellington and several aunts, uncles and cousins.
Services were held Thursday, Dec. 6, at the Robert D. Gray Funeral Home, Skaneateles. Burial was in St. Mary's Cemetery, Skaneateles. Contributions may be made to the Suicide Crisis Center, 124 Court St. Ithaca, NY, 14850. To send condolences visit robertdgrayfuneralhome.com.