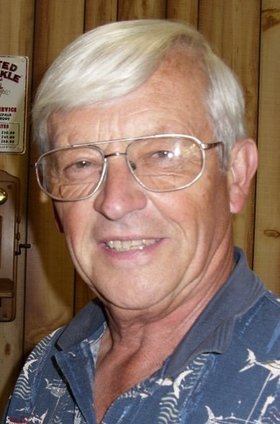 Frederick E. Avery
unknown - December 4, 2012
Frederick E. Avery, 76, of the town of Sennett, died Tuesday, Dec. 4, 2012. Born in Auburn, the son of the late Frank and Helen Avery, he had retired from NCR Corp. He was a member of St. James Episcopal Church in Skaneateles, the Skaneateles Rod And Gun Club and was a Classic Car Enthusiast.
He is survived by his wife Sharon Bellows Avery, three sons Steve. M. (Melissa), Scott M. (Jennifer), and Brian M. (Linda Chermie) Avery, his sisters Jeanette, Brenda and Hanna, and grandchildren Ryan, Justin, Tyler, Nicole, Collin, Connor and Brian Jr.
Services will be held at a time to be announced. Burial in Soule Cemetery, Sennett. In lieu of flowers contributions may be made to St. James Episcopal Church Memorial Fund. To send condolences visit: robertdgrayfuneralhome.com.