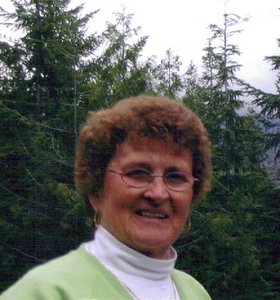 Sheila Montague
unknown - August 26, 2012
Sheila Ann Montague of Amityville, N.Y., passed away on Sunday, Aug. 26, 2012, after a courageous battle with cancer. She was born in Syracuse on Feb. 16, 1940, was a 1958 graduate of Baldwinsville High School and a 1962 graduate of Cortland State University. She obtained master's degrees in both guidance and administration from C.W Post College. After 35 years as an educator and principal she retired from the South Huntington School District in 1995, touching the lives of all who knew her. She was a loving sister, aunt and friend.
Sheila was predeceased by her parents, Clarence and Mildred Montague and her brother James C. Montague.
Survived by her brothers Jack Montague Sr. (Jane), and Jerry Montague (Diane), a sister Denise Durdel (Bill), her aunt and Godmother, Catherine Rice, many very special nieces, nephews, cousins and a very special friend Sheila Konfino.
Calling hours: 4 to 8 p.m. Thursday, Aug. 30 at Falardeau Funeral Home, 93 Downer St., Baldwinsville. Mass of Christian burial: 10 a.m. Friday, Aug. 31, at St. Mary's Church, 47 Syracuse St., Baldwinsville. Donations may be made to the American Cancer Society or the Good Shepherd Hospice, 245 Old Country Road, Melville, NY 11747.