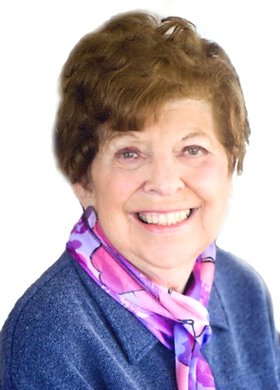 Marilyn H. Rosenberger
unknown - August 25, 2012
Marilyn H. Rosenberger, 76, of Camillus, passed away peacefully at home on Saturday Aug. 25, 2012. Born in Syracuse on Friday, May 8, 1936, she was a lifetime resident of the Syracuse area. She was a 1954 graduate of Solvay High School.
Marilyn was employed by the West Genesee Central School District as an administrative assistant to the superintendent of buildings and grounds for 25 years, retiring in 1996. She was also employed by Hotel Syracuse in the sales department for several years. Marilyn was a long-time member of St. Michael's Lutheran Church and its WELCA organizations. A volunteer for Community General Hospital, St. Camillus and CatFISH for many years, she was an avid bridge and mahjong player. She was active in the Starlight Estates H.O.A.
Marilyn was predeceased by her parents, Chester and Helen Colyer; and parents-in-law, Edwin and Katherine Rosenberger.
Surviving are her husband of 55 years, Richard E. Rosenberger; daughter and son-in-law, Sandra and Jeffrey Kalbach of Camillus; sons and daughters-in-law, Steven and Debra Rosenberger of Fairmount and Mark and Melissa Rosenberger of Raleigh, North Carolina; grandchildren, Kristin (Eric) Fahsel, David (Brittany) Rosenberger, Jessica Rosenberger, Morgan (Jordan Greeno) Kalbach, Daniel Kalbach, Benjamin Rosenberger and Hannah Rosenberger; and several cousins.
Relatives and friends called from 4 to 7 p.m. Monday, Aug. 27 at the Buranich Funeral Home, 5431 W. Genesee St., Camillus. Services were at 10 a.m. Tuesday, Aug. 28 in St. Michael's Lutheran Church with Rev. Janet Fechner officiating. Marilyn was laid to rest in Greenlawn Cemetery, Warners. In lieu of flowers, contributions may be made to Hospice of CNY, 990 Seventh North St., Liverpool, NY 13088 or to St. Michael's Lutheran Church Memorial Fund, 5108 W. Genesee St., Camillus, NY 13031.
Please share condolences at buranichfuneralhome.com.