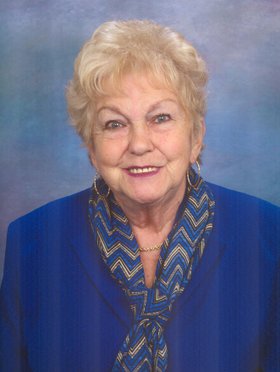 Louise H. DeRochie
unknown - August 28, 2012
Louise H. "Lulu" DeRochie, 77 of Manlius, passed away on Tuesday, Aug. 28, 2012 at St. Joseph's Hospital. Born in St. Constant, Canada, Louise graduated from St. Academic Academy School in Montreal and La Chute College in Canada. She had resided in the Syracuse area for the past 54 years. Louise worked for DeWitt Cleaners for 40 years until her retirement in 2009. Her kindness, gentle nature and loyalty will be greatly missed by everyone who knew her.
In addition to her husband of 54 years, Robert, she is survived by her sister, Moniqué; three daughters, Sylvie (David) Ennis, Johanne (Tom) Hyatt and Christine (Tim) Collier, all of Syracuse; a son, Robert L. DeRochie, Jr. (Maria Perri) of Brookfield, CT and 10 grandchildren, Wayne and Whitney Ennis, Austin, Amber and Adam Hyatt, Michael, Meagan and Robert Collier and Alex and Abby DeRochie.
Services: 11 a.m. Saturday, Sept. 1, at Immaculate Conception Church, Pompey. Calling hours: 4 to 7 p.m. on Friday, Aug. 31, at Eaton-Tubbs Fayetteville Chapel, 7191 East Genesee Street, Fayetteville.
For directions, florists, or a guestbook, please visit scheppfamily .com. Arrangements by Eaton-Tubbs Fayetteville Chapel of Schepp Family Funeral Homes. Contributions: National Emphysema Foundation, 128 East Avenue, Norwalk, CT 06851.