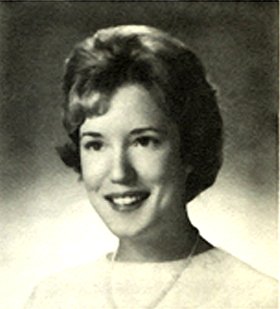 Gretchen Vasquez
unknown - August 19, 2012
Gretchen Rumbaugh Vasquez passed away Sunday, Aug. 19, 2012, after a prolonged illness. She was born in Bridgeport, CN, on Feb. 24, 1945. She was the daughter of Howard and Jeanice Rumbaugh, formerly of Lakeview Circle, Skaneateles.
She married Phil Vasquez at Fort DeRussy in Hawaii in 1970. Gretchen was the mother of three children; Brock Vasquez (Rachael), Michelle Walters (Brandon) and Scott Vasquez (Audrey). She is survived by two grandsons: Alano and Sylas Vasquez.
Gretchen was a 1963 graduate of Skaneateles High School and attended Westminister College and then Kansas State University. She lived and worked in Salinas, CA in low income housing administration. She later moved with her family to Southern California residing in Camarillo and finally in Ventura, CA.
She was raised and loved in the First Presbyterian Church of Skaneateles and is survived by four siblings; Stephen Rumbaugh of Lexington, VA, Suzanne Rumbaugh of Carmel Valley, CA, Judith Montgomery of Melbourne Beach, Fla. and Brian Rumbaugh of Brooklyn.
Donations in her name should be sent to Rozeroom Hospice, 5675 Ralston St., Ventura, CA. 93003.