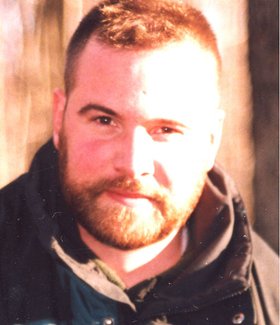 Steven Kearney
unknown - August 17, 2012
Steven Paul Kearney, 41, of Marietta passed away suddenly Tuesday, July 17, 2012 at home. Born in Portsmouth, N.H., he was a graduate of Cayuga Community College. He owned and operated A.E.I., which he started with his father Paul in 1994. Steve was a member of the NRA and the Marcellus Snowmobile Club. He loved hunting, fishing, snowmobiling and boating, and was just an avid outdoorsman. He was predeceased by his father Paul on Aug. 27, 2005.
Steve leaves behind his beloved wife the former Robin Boyd, children Sean and Sage; mother Audrey Kearney of Marcellus; sister Patricia Kearney of Windham, N.H.; brother Paul (Nancy) Kearney of Knowlton, NJ; in-laws James and Beverly Boyd; sisters-in-law Amy Beech and Corinne Ebster and uncle Richard Bossardt.
Services: 10 a.m. Tuesday, July 24, at the Plis Funeral Home. Rite of burial was in St. Francis Cemetery, Marcellus. Calling hours: 4-8 p.m. Monday, July 23, at the funeral home, 33 North St., Marcellus. In lieu of flowers memorial contributions may be made to the Carpenters Brook Fish Hatchery PO Box 269 Elbridge, NY 13060.