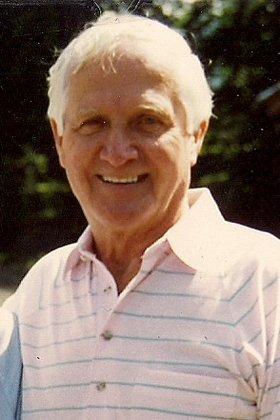 LaVerne A. Harvey
unknown - August 22, 2012
LaVerne A. Harvey, 90 of Cazenovia passed away peacefully Wednesday, Aug. 22, 2012, at home with family by his side. Born in Morrisville, LaVerne was a resident of the Cazenovia area since 1953. For many years he loved staying in his summer home on Tuscarora Lake in Erieville. He was a graduate of Morrisville College during which time he earned his pilot's license. He was a rural letter carrier for the U.S. Post Office in the Cazenovia, DeRuyter and Erieville area for over 30 years retiring in 1985. He was a U.S. Navy veteran of WWII. LaVerne attended the First Presbyterian Church of Cazenovia. He was a member of the Cazenovia Golf Club, enjoyed bowling, boating and was an avid Boston Red Sox fan.
He was predeceased by his beloved wife of 61 years, Betty A. Harvey in 2009. Surviving are his son, Thomas (Diana) Harvey of Erieville, his daughter, Jill A. Harvey of Utica, a sister Ruby Eaton of Endwell, two grandchildren, Lynn (Joe) Harvey-Cantone and Joy (Adam) Springs, three great-grandchildren, Alex and Luke Cantone and Connor Springs and several nieces and nephews.
Calling hours: noon-2 p.m. Monday, Aug. 27, at the Ayer & Zimmer Funeral Home, 38 Sullivan St. Cazenovia. A private family funeral service will follow. Burial will be in the Welsh Church Cemetery. Contributions in his memory may be made to Hospice of CNY or CAVAC.