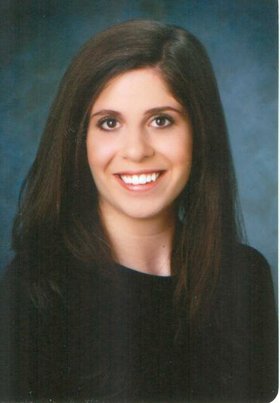 Lauren C. Papaleo
unknown - August 17, 2012
Lauren Christine Papaleo, 23, of Manlius, died Friday, Aug. 17, 2012, in Syracuse surrounded by her loving family. Lauren was born in Dallas, Texas and grew up in Syracuse. She graduated from Fayetteville-Manlius High School in 2007 and Vanderbilt University in 2012.
Lauren was known for her kind and generous spirit. She had a passion for literature, travel, theater and spending time with her family and friends.
Lauren is survived by her parents, Joseph and Maureen Papaleo; her sister, Julianne Papaleo; her brother, L.J. Papaleo; her grandparents, Larry and Lucia Papaleo; aunts, uncles, cousins and many dear friends. She is also predeceased by her grandparents, Donald McCarthy and Patricia McCarthy Loughlin.
Services: 10 a.m. Monday, Aug. 20, at Immaculate Conception Church in Fayetteville. Calling hours: 3 to 6 p.m. Sunday, Aug. 19, at Newell-Fay Manlius Chapel, 8171 Cazenovia Road (Route 92), Manlius. For directions, florists, or a guestbook, please visit scheppfamily.com. Arrangements by Newell-Fay Manlius Chapel of Schepp Family Funeral Homes.