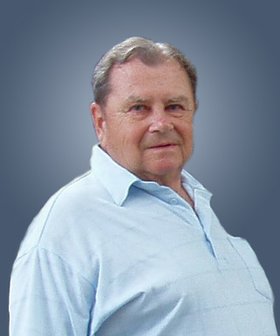 Arthur N. Sterritt
unknown - August 22, 2012
Arthur N. Sterritt, 85, of Fayetteville, passed away peacefully after a brief illness on Wednesday, Aug. 22, 2012, at St. Joseph's Hospital surrounded by his family. A lifelong resident of the Fayetteville-Manlius area, Art began his career at Precision Die Casting Co. in Fayetteville and went on to start his own business, Edlund Manufacturing Co. in 1949. He was a member of the Calvary Club and the Fayetteville Lions Club.
He was predeceased by his wife, Margaret Kelley Sterritt in 2003.
Survivors: his six children, Kenneth (Carolyn) Sterritt of Cazenovia, Patricia (Kent) Reilly of Fayetteville, Virginia (Dick) Langenmayr of Oregon, Arthur Jr. (Joy) Sterritt of North Carolina, Edward (Beth) Sterritt of Fabius and Kathryn (Dave) Nelson of Manlius; two brothers, William (Patricia) Sterritt of North Carolina and Gerald (Judy) Sterritt of New Hampshire; two sisters, Dee (Don) Everhart of Oneida Castle and Beverly (Joe) Curr of Pompey; 15 grandchildren; 14 great-grandchildren; and several nieces and nephews.
Calling hours: 11 a.m. to 1 p.m. Tuesday, Aug. 21, at Eaton-Tubbs Fayetteville Chapel, 7191 E. Genesee St., Fayetteville. The service will follow the calling hours. Burial will be at Immaculate Conception Cemetery in Fayetteville.
The family extends a special thank you to the doctors and nurses on 2-8 at St. Joseph's Hospital. For directions, florists, or a guestbook, please visit scheppfamily.com. Contributions: may be made to the Fayetteville Fire Department, 425 E. Genesee St., Fayetteville, NY 13066.