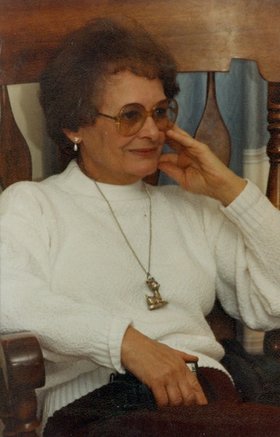 Wilma L. Gilmore
unknown - August 15, 2012
Wilma "Willie" L. Gilmore, 79, of Cazenovia, died Wednesday, Aug. 15, 2012, at Francis House. Willie retired from the Cazenovia Central School District where she taught first grade. She had previously taught for the Depew School District. Willie was a former member of the Depew, N.Y. Fire Department Auxiliary. She was a Charter Member of the Cazenovia Area Volunteer Ambulance Corps where she was a medic, served two terms as vice president and one term as president, taught first aid and CPR, scheduled dispatchers, was the CAVAC historian and was instrumental in creating, organizing, and participating in CAVAC's first official Lorenzo Craft Show Fundraiser which is now a yearly event. She was known as a mentor to many and always welcomed everyone with a huge heart. "Call Willie!" was a given. She excelled in basket weaving and was an avid crafter, seamstress, and U.S. RV traveler with her companion, Don DeBlois. She loved to read and study American history, and had an avid interest in Thomas Jefferson. Willie was a founding member of the Cazenovia Artisans. She was a teacher and demonstrator of basket weaving at the Chittenango Landing and Canal Boat Museum. Willie was also a member of the Cazenovia United Methodist Church.
Born in Buffalo, Wilma was the daughter of the late William G. Hynes and Ethel B.Waltz. She was predeceased by her husband, James R. Gilmore, in 1987, and her companion of 24 years Donald DeBlois in 2012, as well as her sister Ethel "Betty" (late Donald) Ashbery.
Surviving are her daughters, Lisa (Kevin) Josker of Tucson, AZ; Linda Gilmore-Waters of Cazenovia; Laurie Gilmore-Selleck of Cazenovia; Louanne (Joe) Gilmore-Pontecorvo of Fayetteville; Laine (Tim Murray) Gilmore of Cazenovia; her sister, Sheila (late Charles) Gibbs of Depew, NY ; her grandchildren, Abram, Aaron (Lidia), Andrew, James, Thomas, Carrie, Laurie, Leslie (Mike), Bradley; step-grandchildren Gina, Michelle, Mary and Francesca; great grandchild Sarah Victoria; step great grandchildren, Julia, Joseph, Sofia, Amelia and Eva; and many nieces and nephews.
Funeral services: Monday, Aug. 20, at the Cazenovia United Methodist Church with burial in Evergreen Cemetery. Calling hours: 4-7 p.m. Sunday, Aug. 19, at Tait Funeral Home, Inc., 2333 Fenner Rd., Cazenovia, NY.
Memorials may be made to CAVAC, P.O. Box 56, Cazenovia, NY 13035 or to the Cazenovia United Methodist Church, Lincklaen St., Cazenovia, NY 13035.