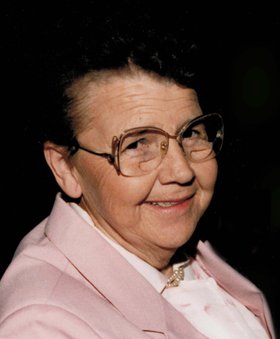 June I. Teeter
unknown - August 11, 2012
June I. White Schneider Teeter, 83, of Cicero passed peacefully in her sleep at her home on Saturday, Aug. 11, 2012. Throughout her life, June was an avid horsewoman, riding her horses for both pleasure and show. She was a life member of Harmony Rider's Association in Parish.
June was the owner operator of the Centerville Luncheonette in the Village of North Syracuse. She was also member of the South Bay Fire Department's Ladies Auxiliary and was an initial member of the Citizen's Patrol with the Cicero Police Department.
She was predeceased by her husbands, Richard C. Schneider, Sr. and Robert S. Teeter and by her son, Richard C. Schneider, Jr. on November 21, 2000.
Surviving are her children, Daniel R. Schneider (Susan Lowe), Susan 'Christy' Twaddell (Fred Converse), Dawn M. Downs (James), Robert Schneider (Chris Sorensen), Jacqueline Monthie Meas (Everett), William D. Schneider (Michelle Lewis), MaryAnn Teeter Orton (Thomas); seventeen grandchildren; several great grandchildren; a sister, Lucille (Ed) Fulmer and several nieces and nephews.
Services: 7 p.m. Wednesday, Aug. 15, at Fergerson Funeral Home, 215 S. Main St., North Syracuse preceded by calling hours from 5 to 7 p.m. Burial: 2 p.m. Thursday, Aug. 16, in Pine Plains Cemetery, North Manlius. Donations may be made to the South Bay Fire Department, 8819 Cicero Center Road, Cicero, NY 13039. Memorial messages may be left at FergersonFuneralHome.com.