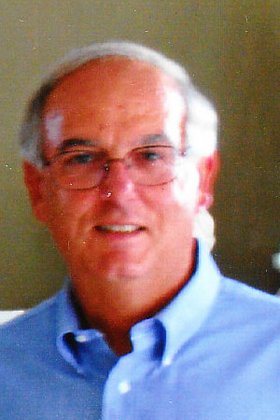 James F. Hoffman
unknown - August 13, 2012
James F. Hoffman, 65, of Baldwinsville, passed away suddenly on Monday, Aug. 13, 2012, at St Joseph's Hospital Health Center. He was born in Lyons, N.Y., son of the late Gordon Hoffman and his mother, Loretta (Storto) Hoffman. James grew up in Clyde, N.Y., where he was raised and educated. Mr. Hoffman was a 1970 graduate of Albany State University receiving his master's degree in business administration. He lived in New Jersey, New York, and Massachusetts throughout his 28 year career with Verizon, retiring in 1998 as director of labor relations and human resources. James has been a resident of Baldwinsville since 2000. He was an active volunteer at the Syracuse Home Association in Baldwinsville. He is a parishioner of St. Elizabeth Ann Seton Church.
James was a man of character, respected and hardworking. He enjoyed reading, running and cooking his pizza and pasta. He was devoted to his family and friends, and loved spending time with his granddaughters.
Surviving to cherish his memory is his wife of 43 years, Geraldine F. "Geri" (Fitzgerald) Hoffman ; daughter, Jennifer L. (Mark) Manning all of Baldwinsville, son, Timothy J. (Jill) Hoffman of North Billerica, MA, two granddaughters, Morgan and Madison Manning, his mother, Loretta Hoffman, twin sister, Sharon (Rex) Wood all of Clyde, and many nieces, nephews, and cousins.
Funeral services: 10 a.m. Friday, Aug. 17, from the Maurer Funeral Home Moyers Corners 3541 Rte 31 Baldwinsville and 10:30 a.m. in St. Elizabeth Ann Seton Church where a mass of Christian burial will be celebrated. Calling hours: 4 to 7 p.m. Thursday, Aug. 16, at the funeral home. Donations in James memory can be made to the Syracuse Home Association, 7740 Meigs Rd, Baldwinsville, NY 13027.