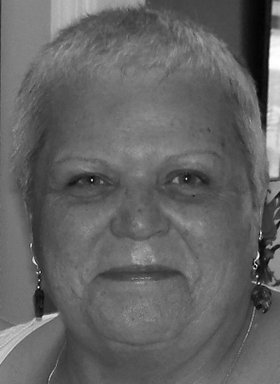 Catherine W. Glielmi
unknown - August 8, 2012
Catherine W. Glielmi, 63, of Fayetteville, formerly of Elbridge, died Wednesday, Aug. 8, 2012, in University Hospital. Born in Syracuse, Cathy spent many years in Elbridge before moving to Fayetteville. She was fun loving and a generous person who made people laugh. Cathy was devoted to her family and she was especially proud of her children and grandchildren.
Cathy was predeceased by her loving companion Gard Hurd and her mother Alice Nichols.
Surviving are her daughters Tina DeJohn of Baldwinsville and Dena (Kristopher) Perritt of Fayetteville, her stepdaughters Nancy (Edward) Peckham of Cato and Janet Raymer (Amed) of Cato. brothers Lloyd Nichols of Pennellville and James Cruikshank of Elbridge, sisters Patricia Gapski of Baldwinsville, Jean Frateschi of Largo, FL. and Joan Nichols of Galveston,TX, 12 grandchildren, three great-grandchildren, nieces and nephews.
Calling hours: 2-5 p.m. Sunday, Aug. 12, at the Bush Funeral Home 120 E. Main St. (Rt. 5) Elbridge, with a service following at 5 p.m. with the Rev. Dr. James Stone officiating. Burial will be in Mt. Pleasant Cemetery. Contributions may be made to the SPCA.