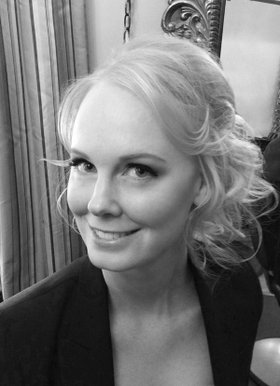 Cynthia Georges-Blomdahl
unknown - August 7, 2012
Cynthia Georges-Blomdahl, 32, formerly of Erieville, died Aug. 7, 2012, in California, after a three-year battle with melanoma.
Cindy was born on Aug. 27, 1979. She graduated from Cazenovia High School in 1997. She attended Simmons College in Boston and graduated in 2001 with a degree in biology.
Cindy worked in biomedical research in Boston, and continued this work when she moved to San Jose, CA in 2003.
Cindy loved animals, especially dogs, and was a dedicated volunteer for an animal rescue organization.
All of her life, Cindy found delight in taking care of her friends and family. After her diagnosis, it became her mission to educate her loved ones and protect them from sun exposure. Cindy was determined to encourage everyone to take an active role in raising funds for melanoma research. Her devotion to Team Melanomore! and her participation in its fundraising 5k walk three months before her death, illustrated how she felt.
She is survived by her husband, Paul Blomdahl of Los Angeles; parents, Janice and Jim Georges of Erieville; sister Laurie (Drew) Mattern of Norwalk, CA; the light of her life, nephew, Jack Mattern; maternal grandmother, Eleanor Caemmerer of Lakewood, NJ; several aunts and uncles; and many cousins.
A memorial gathering will be held from 11 a.m.-1 p.m. Sunday, Aug. 26, at the Wellington House in Fayetteville. A private service will follow.
Contributions in Cindy's name may be made to the Melanoma Research Foundation, melanoma.org or Copper's Dream Animal Rescue, coppersdream.org.