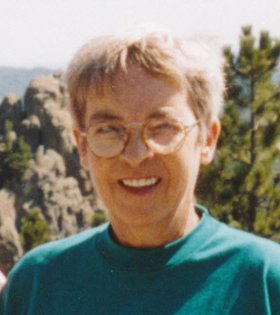 Kristen E. VanKeuren
unknown - August 7, 2012
Kristen Elizabeth VanKeuren, 71, of Baldwinsville passed away peacefully Tuesday, Aug. 7. 2012, at Francis House. Kristen was a 1958 gradute of Baker High School in Baldwinsville. She later went on to Auburn Community College and graduated from SUNY Genesseo. She was formerly employed as a special education teacher with Signal Centers, Inc. in Rochester and the Cerebral Palsy Center in Syracuse. Kristen was predeceased by her father Dale B. VanKeuren in 2006.
She is survived by her mother Mary Squires VanKeuren of Baldwinsville; her brother and sister-in-law, Joel and Bonnie VanKeuren of Baldwinsville; a niece, Lori Linton of High Point, NC; a nephew, Stephen VanKeuren of Baldwinsville and several cousins.
Services: 10:30 a.m. Saturday, Aug. 11, at the Falardeau Funeral Home, Inc. Baldwinsville. Burial in St. Mary's Cemetery, Baldwinsville. Calling hours: 4-7 p.m. Friday, Aug. 10, at the funeral home, 93 Downer St.
Contributions: Francis House, 108 Michaels Ave., Syracuse, NY 13208 or the Greater Baldwinsville Ambulance Corps, PO Box 744, Baldwinsville, NY 13027.