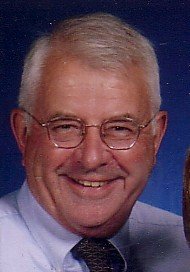 James R. Graham
unknown - August 4, 2012
James R. Graham, 74, passed away Saturday, Aug. 4, 2012, at Crouse Memorial Hospital after a courageous battle with esophageal cancer. At the time of his death he was surrounded with family and close friends. Born in Syracuse, Jim grew up in Baldwinsville and spent the past 35 years living in Skaneateles where he owned a small business in town. He graduated from Hobart College in 1959, and was a Lieutenant Commander in the U.S. Navy.
Jim was a devoted Episcopalian, dedicated member of the community, loyal husband and loving father. He was a past vestry person and warden of St. James' Episcopal Church, Skaneateles, served on the Standing Committee of the Episcopal Diocese of CNY, and was a Board member of the Episcopal Cottage at Chautauqua. He will be truly missed by many,
Survivors include his wife, Nancy Graham; two boys, Kurt Graham (Megan), and Adam Graham; daughter, Paula Leader Swift; and his grandson, Brayden Graham; sister, Sara (Fred) Nestler; sister, Connie (Michael) Russell; brother, Scott (Spruce) Reddick, and 11 nieces and nephews.
Funeral services: Saturday, Aug. 11, at St. James' Episcopal Church in Skaneateles. In lieu of flowers, donations may be sent to the St. James' Memorial Fund, St. James' Episcopal Church, 96 East Genesee Street, Skaneateles, NY 13152. To send condolences visit: robertdgrayfuneralhome.com.