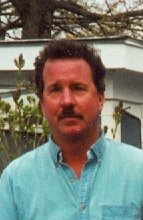 Mark C. Lindenmayer
unknown - August 4, 2012
Mark C. Lindenmayer, 57, a lifelong resident of Fayetteville, passed away peacefully on Aug. 4, 2012, surrounded by his family after a courageous battle with cancer. Mark was born June 26, 1955, in Syracuse and attended Immaculate Conception and Fayetteville-Manlius Schools. Mark was a commercial electrician, employed with Edgeline Electric for 25 years. He made many friends on the job with his quick wit and play on words. His favorite pastimes were golf, poolside activities, spending time with his family and friends and vacations at Cape Cod.
Mark is survived by his fiancé, Jackie Brennan; his father, Edward L. Lindenmayer of Fayetteville; sisters, Midge (Marty) Lynch, Nanci Lindenmayer and Carol Lindenmayer all of Fayetteville; brother Stephen (Barbara) Lindenmayer of Manlius; nephews, Chris (Shauna) Lynch and Casey Lynch; nieces, Stacey and Monica Lindenmayer; and many cousins and close friends. He was predeceased by his mother, Betty Jane Lindenmayer in 2002.
Calling hours: 11 a.m. to 1 p.m. Thursday, Aug. 9, at Eaton-Tubbs Fayetteville Chapel, 7191 E. Genesee St., Fayetteville, with a memorial service following. Burial will be in Immaculate Conception Cemetery, Fayetteville. For directions, florists, or a guestbook, please visit scheppfamily.com. Contributions: may be made to the Fayetteville Fire Department, 425 E. Genesee St., Fayetteville, NY 13066 or the American Cancer Society, 6725 Lyons Street, P.O.B. 7, East Syracuse, N.Y. 13057.