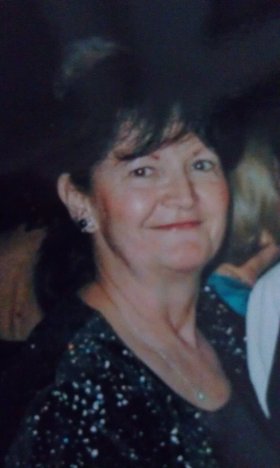 Ruth W. Wells
unknown - July 30, 2012
Ruth W. Disinger Wells, 61, of Liverpool, passed away peacefully at her home Monday, July 30, 2012. Ruth was native to Central New York and graduated from Baker High School. She married her high school sweetheart Gary and was married for 33 years. Ruth was a proud daughter, sister, wife, mother and grandmother during her time on this earth. She regularly enjoyed spending her weekends on the St. Lawrence River with her late husband, children and friends. She enjoyed bird watching and teaching her granddaughter their names. She was employed by Xerox for more than 30 years having earned several accolades over her lifetime for achievement and loyalty. Ruth nurtured and mothered all of those who had the pleasure of meeting her, especially her two children, Michael and Daniel. She is predeceased by her husband, Gary, her father Eldred, her sister, Lysbet Galey and her infant daughter, Kimberly Jean Wells.
Ruth will be missed and survived by her mother, Jean Disinger; her brothers and sisters, David and Dawn Disinger, Thomas and Barbara Disinger, Evelyn Disinger, Sue and Donald Vanderveer, Barbara and David Stowe, and John Galey; her children, Michael and Naomi Wells, and Daniel Wells; and her beloved granddaughter Emma; as well as countless extended family members, friends, neighbors and associates.
Calling hours: 4 to 7 p.m. Friday, Aug. 3, with a service to follow at 7 p.m. at the Maurer Funeral Home, 300 Second St. Liverpool. An additional memorial service will be held at a later date. Contributions may be made to Save the River, 409 Riverside Drive, Clayton, NY 13624.