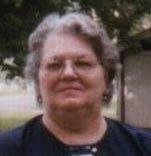 Patricia E. Spinner
unknown - July 30, 2012
Patricia E. Gustke Spinner, 74, of Baldwinsville, passed away Monday, July 30, 2012, at her home surrounded by her loving family. She worked for Price Chopper for over 20 years. She was predeceased by her Son Bruce E.Gustke Jr. and her Husband Bruce E Gustke Sr.
Surviving: Her husband, Wayne A. Spinner; two daughters, Rhonda L. Parker and Linda A. Bort; A son, Bryan S.; eight grandchildren, three great-grandchildren; five stepchildren, eight step-grandchildren and seven step-great-grandchildren.
Services: 10 a.m. Thursday, Aug. 2, at New Heart Ministries Church. Burial will be in Greenlawn Memorial Park, Warners. Calling hours: 4 to 7 p.m. Wednesday, Aug. 1, at the church, 80 Smokey Hollow Road, Baldwinsville. In lieu of flowers contributions may be made to the New Heart Ministries Church. Gates Funeral Home, Inc. has care of arrangements.