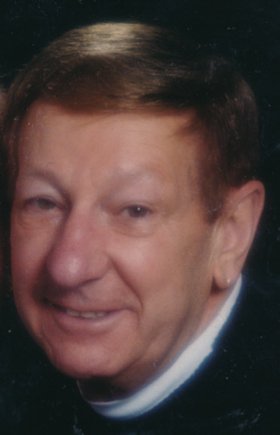 Frank J. J. St. Elmo
unknown - unknown
Frank J. J. St. Elmo, 86, of Baldwinsville left this world on Thursday, July 26, 2012, to be with God. Frank served his country for 26 years in both the US Army and US Air Force. He served in WWII where he was a Forward Scout, throughout Europe for General Patton and General Ward. Frank was also in the Korean War and was active military during the Vietnam era. Frank also served as a Special Agent for the US Air Force, serving in the Office of Special Investigations. He was an Assistant Operations Officer for the Smithsonian, in charge of all Museum Security. He was later promoted to Captain of the Smithsonian Institution. In his spare time, Frank enjoyed golfing and writing screenplays. He was an active communicant of St. Augustine's Church, Baldwinsville.
Frank was predeceased by his two sisters, Norma Newman and Ruth Smith.
Survivors: his wife of 51 Years, Lucy Bertolami St. Elmo of Baldwinsville; a daughter, Linda Grant, and a son, Frank St. Elmo, both of MA.; 3 grandchildren and 7 great grandchildren; many nieces and nephews, and many loving friends.
The family of Frank would like to thank the medical and professional staff that attended him at St. Josephs Hospital and also the staff at St. Josephs Rehabilitation Center.
Mass of Christian burial : 10 a.m. on Wednesday, Aug. 1, at St. Augustine's Church, Baldwinsville. Burial in Our Lady of Peace Cemetery, Baldwinsville. There will be no calling hours.
Contributions: In lieu of flowers contributions to St. Augustine's Church, 7333 O'Brien Road, Baldwinsville, NY 13027 or St. Jude's Children's Research Hospital, 262 Danny Thomas Place, Memphis, TN 38105. Falardeau Funeral Home, Inc. had charge of arrangements.