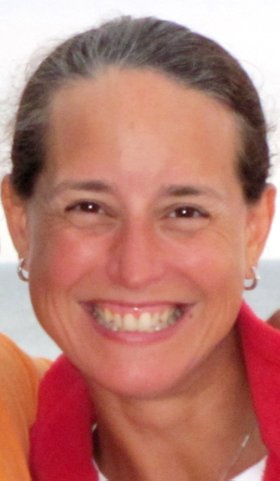 Eva M. Donahue
June 1, 1969 - July 29, 2012
Eva M. Donahue, age 43, of Marietta, passed away peacefully Sunday morning, July 29, 2012, surrounded by family and friends at her summer camp at Sandy Pond. Eva was born June 1, 1969 in Binghamton, the daughter of Charles and Phyllis Sakowsky. She graduated from Binghamton High School in 1987 and attended Broome Community College. She was married to Thomas P. Donahue, May 12, 2001. She was employed by Sunny Patch Montessori Preschool in Skaneateles and Song Mountain Resort in Tully.
Few words can describe Eva and the place she has in so many people's hearts. Eva never met a stranger; they were either a friend or family and always welcomed into her heart. She was a nurturer for everyone around her; someone to lean on and talk to during a difficult time. Eva was selfless, taking care of everyone before herself. In sickness or health, she never asked for anything in return. She is and will always be a loving, kind and beautiful angel.
Surviving: her husband, Thomas P. Donahue; two sons, Thomas III, and Charles; her mother, Phyllis Sakowsky of Binghamton; her brother, Edward Sakowsky of Port Crane, wife Kimberly and three nephews; brother-in-law, Scott Donahue of Binghamton, nephew and five nieces; three stepsisters-in-law, Michelle Hill of Ohio, husband Pete and nephew, Carrie Hill of Horseheads and niece, Kathleen Tappen of Virginia, husband Robert and nephew; two stepbrothers-in-law, Lt. Col. Christopher Kennedy of Pennsylvania, wife Janet and nephew, David Kennedy of Florida, wife Essa and two nieces. Eva was predeceased by her father, Charles Sakowsky, who passed away in 2004.
A memorial service will be held at 2 p.m. Thursday, Aug. 9 at St. James' Episcopal Church, 96 East Genesee Street, Skaneateles.
In lieu of flowers, please make donations to Memorial Sloan-Kettering Cancer Center at Eva's Giving Page, mskcc.convio.net/goto/Eva.Donahue.