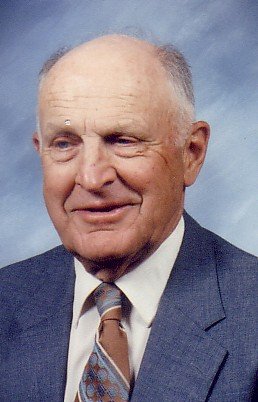 Orville S. Osborne
Skaneateles
unknown - April 13, 2012
Orville S. "Bunt" Osborne of Borodino passed away April 13, 2012. A lifelong area resident born April 4, 1925, he graduated from Onondaga Valley High School in Syracuse. He attended Syracuse University Forestry College, served as a Seabee in the Navy, then completed his BS in agricultural science at Cornell University. He was a member of Phi Kappa Psi fraternity.
Bunt owned and operated a farm in Borodino. In addition, he was a school bus driver for Skaneateles school district for many years, and organist at the Skaneateles First Presbyterian Church for almost 40 years.
Bunt was very active in the community. He was a founding member of the Borodino Fire Department and member for over 50 years, serving as chief for many of those years. He was an Eagle Scout and a scout master for many years. He was also a member of the Skaneateles Rotary Club for almost 55 years. An avid skier, Bunt was a founding member and manager of the Skaneateles Ski Club and a member of the National Ski Patrol; he skied well into his 80s. He was also a longtime member of the Borodino Grange and the American Guild of Organists. He was a joint recipient of the Skaneateles Chamber of Commerce Citizen of the Year award in 2009.
Bunt also enjoyed birding, sailing, and everything having to do with nature. He always had a dog at his side.
Bunt is survived by his wife of 63 years, Mary Louise (Waldorf) Osborne, and their three children, Becky (Nathan) Culbertson of California, Steve (Wendy) Osborne of Fulton, and Bruce (Meg) Osborne of Skaneateles. He had seven grandchildren, six great grandchildren, eight nieces and nephews and many grandnieces and grandnephews. He is also survived by his sister Carol (Ron) Osborne Ackles of Rose Hill.
A memorial service was held on Saturday, April 21, at the First Presbyterian Church in Skaneateles. Burial was in Borodino Cemetery.
In lieu of flowers, contributions may be made to the Borodino Fire Department, Nunnery Road, Skaneateles, NY 13152, Skaneateles First Presbyterian Church Organ Fund, 97 East Genesee Street, Skaneateles, NY 13152, or a charity of one's choice.
To send condolences visit robertdgrayfuneralhome.com.
Condolences are being received online.