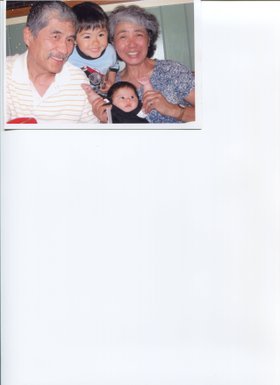 Nagie Sawada
Liverpool
unknown - April 25, 2012
Nagie (Uriu) Sawada, 63 of Liverpool passed away Wednesday, April 25, 2012 at St. Joseph's Hospital Health Center. She was born in Shimonoseki, Japan. In 1975, along with her husband, she came to the US and had since resided in Liverpool. Mrs. Sawada was a dedicated and devoted employee for over 30 years at Ichiban Japanese Steak House. She loved to travel and especially enjoyed her most recent trip to Utah. An avid reader, Nagie enjoyed the daily paper keeping up on current events. Her grandchildren were the joy of her life.
She is survived by her husband of 36 years, Yoshitaka "Ken", whom she shared a union with since grade school in Japan, a son, Ken (Maggie) Sawada of Boston, MA, two grandchildren, Keenan and Sadie Sawada, a brother, Koji Uriu, a sister Miharu Kawanami both of Japan, her sister in law, Chiyeko (Rick) Ogata of Liverpool and several nieces and nephews.
Funeral services were held privately at the Maurer Funeral Home.
Contributions in Nagie's memory can be made to Maureen's Hope Foundation, 6301 Mustang Road, Baldwinsville, NY 13027.