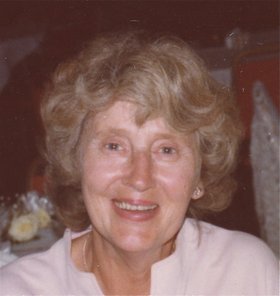 Thelma E. Hester
Baldwinsville
unknown - April 20, 2012
Thelma E. Austin Hester, 88, of Baldwinsville passed away Friday, April 20, after a long illness at Loretto in Syracuse.
Born in Syracuse on March 12, 1924, she grew up on the North side and moved to Baldwinsville where she lived for over 50 years. Ellie enjoyed working as a receptionist for pediatricians Dr. Robert Kottmann and Dr. Charlie Hunter for a number of years. She was a very outgoing and caring person who relished life and had many interests. She and her husband, Donald, loved traveling and during their lives, visited Bermuda, the Cayman Islands, Ireland, Canada, France and England. The couple spent many enjoyable winters in Florida. She loved playing cards with her friends, became an avid golfer in her 50s (with several "holes in one") and took up bowling later in life. Ellie enjoyed art and she loved painting with her good friend, Marie Holtman. She was a cheerful person who made friends everywhere she went. She will be missed by many.
She was predeceased by her husband, Donald Hester, and brother Jack Austin.
Survivors: daughter, Mary (Brian) Gaboury; son Robert (Kiki) Hester; nephews, Jack F. Austin, Steven Austin and Steven Hester; grandchildren, Hester, Ayr and Jimmy; great-grandchildren, Zachary, Patrick, Elizabeth and Bridget.
Services: Calling hours were 4 to 7 p.m. Wednesday, April 25, at Falardeau Funeral Home, Baldwinsville. Burial will be private. The family would like to thank Loretto, Syracuse, who cared so much for Ellie during her time there.
Contributions: Loretto, 700 E. Brighton Ave., Syracuse, NY 13205 or Alzheimer's Association of CNY, 441 W. Kirkpatrick St., Syracuse, NY 13204.

Services for Thelma E. Hester
April 25, 2012

Viewing: 4 p.m. to 7 p.m.