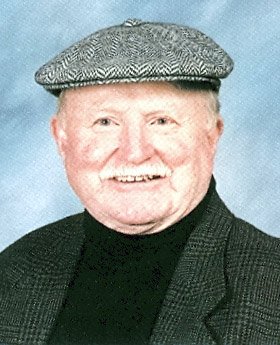 John ""Min"" E Hunt
Camillus
unknown - April 14, 2012
John E. "Min" Hunt, 83, of Camillus, passed away Saturday, April 14, 2012 at home. Born in Tarrytown on Thursday, January 3, 1929, he was the son of Raymond Hunt and Ina Stuart Hunt. He lived in Marietta before moving to Camillus in 1952. He was a graduate of Marcellus High School, attended Le Moyne College, and was a World War II Army veteran of the "C" Troop in the 4th Cavalry Squadron.
John was employed for over 40 years with Carpenter's Local 12, retiring in 1991. A devoted and dedicated communicant of St. Joseph's Church, he served as an altar server and Eucharistic minister, volunteered with the food pantry and was a member of the Nocturnal Adoration Society. He was a charter member of the West Genesee Booster Club and successfully implemented the lighting on the high school's athletic field.
John learned how to fly and parachuted on his 50th birthday and bungee jumped on his 75th birthday. An avid golfer, he also enjoyed traveling and would make annual visits to Austria with his wife. He was devoted to his family and enjoyed attending all his children's and grandchildren's sporting events.
John was predeceased by his wife, Christine Emma Hunt, on January 5, 2001; and brother-in-law, Fred Sheridan, on July 19, 2011.
Surviving are his daughters and sons-in-law, Kathleen and Jim Osborne and Karen and Dave During, all of Skaneateles, Margaret and Dave Griffin of Camillus, and Mary and Jun Tao of Marcellus; sons and daughters-in-law, John F., James and Michelle, and Daniel and Sherry, all of Skaneateles; brother-in-law, James (Anne) Sheridan; and sister-in-law, Patricia Sheridan, both of Howlett Hill; 25 grandchildren; 30 great-grandchildren; and many nieces and nephews.
Relatives and friends called Wednesday, April 18 from 4 to 7 p.m. at the Buranich Funeral Home, 5431 W. Genesee St., Camillus. Services were Thursday, April 19 at 10 a.m. at the funeral home and 10:30 a.m. in St. Joseph's Church, where Msgr. George F. Sheehan celebrated a funeral Mass.
John was laid to rest in Onondaga County Veterans Memorial Cemetery.
In lieu of flowers, contributions may be made to St. Joseph's Food Pantry, 5600 W. Genesee St., Camillus, NY 13031.
Please share condolences at BuranichFuneralHome.com.

Condolences are being received online.
Services for John E Hunt