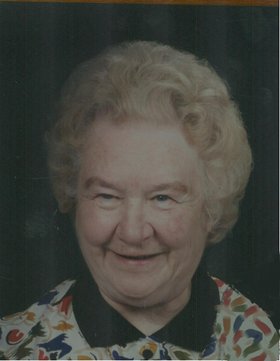 Erma Mae Bullard
unknown - April 16, 2012
Erma Mae Bullard, 89, passed away Monday, April 16, 2012, at Upstate Medical Center. Born in Blodgett, MO, on Sept. 5, 1922, she worked many years at General Electric. She managed a daycare and owned and operated "The Country Blue Shop." She was a member of the First Baptist Church of Manlius.
She is survived by her husband, of 65 years, Robert Bullard of Manlius, NY; a son, Mark Bullard (daughter-in-law, Rita) of Limerick, PA; a daughter, Robin (son-in-law, Kevin) Reynolds of Liverpool, NY; seven grandchildren; eight great-grandchildren; and several half sisters and one half brother.
A graveside service will be held at the Manlius Village Cemetery on Wednesday, April 18th at 11:00 AM. There will be no calling hours. For guestbook, please visit scheppfamily.com. In lieu of flowers the family requests that you please make a donation to your favorite charity.