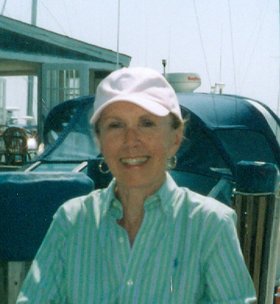 Janet Dix
unknown - April 11, 2012
Janet Burke Dix, 85, died Wednesday, April 11, 2012, in the comfort of her home surrounded by those who loved and cared for her. She was a longtime Cazenovia resident where she was a communicant of St. James Church. She loved being near the water, be it the lake or Nantucket Shores. Her husband, Marshal predeceased her in 2000.
Surviving are her three children, Melanie Bowser of LaFayette, Susan Dix of Ayer's Cliff, Quebec, Canada, and Marshal Dix Jr. of Manlius; her sister, Eunice Cates of Hershey, PA; 10 grandchildren and six great-grandchildren. She was predeceased by her brother, Dean, and sister, Sister Ellen (Eleanor). Mass of Christian burial: 10 a.m. Monday, April 16, at St. James Church, 6 Green St. in Cazenovia. Burial, following the mass, will be in Evergreen Cemetery.
To send an online condolence, please go to taitfuneralhome.com. In lieu of flowers, Contributions may be made to CAVAC, PO Box 56, Cazenovia, NY 13035.