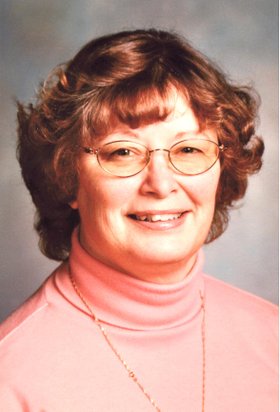 Linda Ward
unknown - March 21, 2012
Linda Walser Ward (Becker), 64, of Marietta departed life on Wednesday, March 21, 2012. She was born Linda Ann Walser to John and Muriel Walser on Nov. 20, 1947 in Eastwood.
Linda's careers included the DMV in Albany, Director of Cayuga County Red Cross and many years as a teacher in the Syracuse City School District, first at Grant Middle School, then Corcoran High School and finally Nottingham High School from which she retired in 2003.
Linda's interest and hobbies included camping, hiking, swimming, skiing, sewing, reading, the arts and music. She was also actively involved at the United Christian Church of Marietta.
Linda married James R. Ward June 5, 1971 and following his death she married William E. Becker August 21, 1999.
She is survived by her husband William, her stepchildren Megan (Steve) Warner, Jenni (Joe) Cirbus, Mark (Jennifer) Becker, Zachary (Tiffany) Becker, Kathryn (Keith) Staley, and Wade (Jillian) Becker; brothers James (Nancy) Walser, Daniel Walser, Stephen Walser and Michael Walser; sisters Sharon (Mark) Nash, Eleanor (Chris) Jankowski and Maureen (Patrick) Pelletier; ten grandchildren and many nieces and nephews.
Linda hopes to see all of you in heaven with Jesus. Calling hours: 2-5 p.m. on Sunday, March 25, at the Plis Funeral Home, 33 North St. Marcellus. Funeral services: 11 a.m. Monday, March 26, at the United Christian Church of Marietta, corner of Route 174 and Sevier Rd., Marietta, NY... Burial will follow in Amber Cemetery. In lieu of flowers, donations can be made to Hospice of CNY 990 Seventh North St., Liverpool, NY 13088, or The United Christian Church of Marietta, 2860 State Route 174, Marietta, NY 13110.