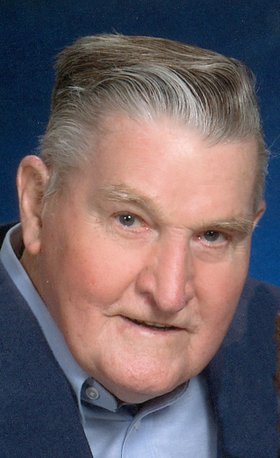 Joseph E. Huffman
unknown - April 2, 2012
Joseph E. Huffman, 83, of Cazenovia died Monday, April 2, 2012, at St. Joseph's Hospital in Syracuse. Born in Braddock, PA, Joe was a graduate of the University of Pittsburgh where he attained a Bachelor of Science degree. He was a veteran of the U.S. Air Force. Joe retired from General Electric after 35 years of employment. He had worked in Cleveland, OH, Syracuse, Daytona Beach, FL and Bridgeport, CT. While at GE, he received the Gerald L. Phillippe Award for Leadership in Community Service. Some of the many organizations and charities he was involved with included the United Way, YMCA, Catholic Charities, International Institute, St. Catherine of Siena (Trumbull, CT) Buildings Committee, and the St. James Building Committee. Joe was a member of American Legion Post # 88, the Cazenovia Country Club and a communicant of St. James Church in Cazenovia. His greatest joys in life were his family, his faith and his friends.
He is pre-deceased by his parents, Elmer and Regina Huffman, and sister, Bernadette Huffman.
Surviving are his wife of 56 years, Mary Jane; his children, Nancy Carroll (Brian) of Sherrill, Joan Bockus (Ken) of Tolland, CT, Greg (Karen) of Chelmsford, MA, Kathy Cotnoir (Tim) of Longmeadow, MA, Patty Marr (Chris) of Wallingford, CT and Mary Jo LaFever (Doug) of Cazenovia; his sister, Dolores Johnston of Greensburg, PA and 14 grandchildren. The family expresses their deep gratitude to all of the doctors and nurses on unit 2-8 at St. Joseph's Hospital for their compassionate care.
A Mass of Christian Burial was celebrated at 10 a.m. on Tuesday, April 10, at St. James Church, 6 Green Street in Cazenovia. Burial was in St. James Cemetery. Calling hours were held from 4-7 p.m. on Monday, April 9, at the Tait Funeral Home, Inc. 2333 Fenner Road in Cazenovia. To sign the online guestbook, please go to taitfuneralhome.com. Contributions may be made to CRIS-CAT, PO Box 99, Cazenovia or to CAVAC, PO Box 56, Cazenovia, NY 13035.