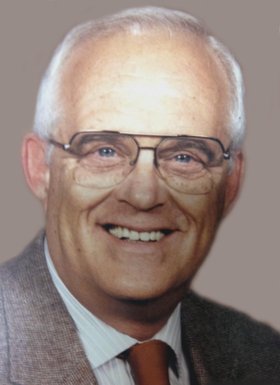 John E. Resseguie, Sr.
unknown - April 7, 2012
John E. Resseguie, Sr., 78, of Warners, passed away Saturday, April 7, 2012, at St. Joseph's Hospital Health Center. Born in Syracuse, he lived in Warners most of his life. John resided in Canandaigua for 10 years until moving to Baldwinsville. As a medical supply salesman, he rounded out his career with General Medical in Rochester as a regional manager. He was a life time member of Warners United Methodist Church and member of Warners Fire Dept. He enjoyed golf, bowling, fishing and was an avid Yankees fan.
John was predeceased by his wife of 54 years, the former Nancy DePan, in 2009.
Surviving are his daughter and son-in-law, Mary Beth and Eric Mau of Warners; sons and daughters-in-law, John and Barb Resseguie Jr. and David and Pat Resseguie, all of Baldwinsville, and Heath and Heather Resseguie of Marion; brother, Henry B. Resseguie of Warners; grandchildren, Leslie, Carly and Mallory Resseguie and Heather Eddy; and great-grandchildren, Ivy and Iris Eddy.
Relatives and friends called from 10 to 11 a.m. on Thursday, April 12, at Warners United Methodist Church, 6514 Canton St., Warners. Funeral services followed at 11 a.m. John was laid to rest in Greenlawn Cemetery, Warners. Arrangements were by the Buranich Funeral Home, 5431 W. Genesee St., Camillus. In lieu of flowers, contributions may be made to Warners United Methodist Church, P.O. Box 127, Warners, NY 13164. Please share condolences at buranichfuneralhome.com.