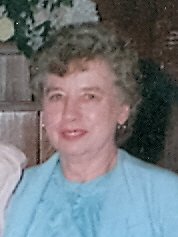 Lucille P. McBride
unknown - April 8, 2012
Lucille P. McBride, 86, of Fayetteville, died peacefully at home on Sunday, April 8, 2012, surrounded by her family. She was born in Syracuse on July 3, 1925, the daughter of the late Joseph and Florence Quigley. Lucille was a communicant of Immaculate Conception Church in Fayetteville and a member of the Altar Rosary Society. She was predeceased by her husband, James H. McBride in 1986.
Lucille is survived by her children, Francis, Robert (Brenda), Joan (Richard) Tily, Janet (Jim) McNulty and James; a brother, William (Marilyn) Quigley; eight grandchildren; 11 great-grandchildren; and several nieces and nephews.
Services: 9:15 a.m. Friday, April 13, from Eaton-Tubbs Fayetteville Chapel, 7191 E. Genesee St., Fayetteville and 10 a.m. at Immaculate Conception Church, 400 Salt Springs St., Fayetteville. Burial will follow in St. Mary's Cemetery in DeWitt. For directions, florists, or a guestbook, please visit www. SCHEPPFAMILY .com. Contributions may be made in her memory to the Alzheimer's Association, CNY Chapter, or the Fayetteville Fire Department.