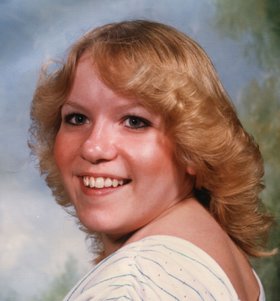 Jeannine Long
unknown - April 3, 2012
Jeannine Oeinck Long,48, formerly of North Syracuse passed away suddenly on April 3, 2012, at her home in Michigan. She was a loving stay at home mother and grandmother and a 1981 graduate of North Syracuse High School. She loved bowling and enjoying life.
She was predeceased by her father, Eugene Oeinck in 2002. Surviving are her children Katie, Krystal and Marcus and three granddaughters of Michigan; her mother Joyce Wadleigh of Fla; a sister, Terry Bradley (Howard) and six brothers Martin of Fla.; Eugene Simmons(Stephanie) of Va., Charles Oeinck of Conn., Michael Oeinck(Roseanne) of Cicero, James Oeinck(Tammy) of Syr. and William of Central Square, her step-family Linda Williams, Debra Wadleigh, Garey Wadleigh, Charles Wadleigh and Allen Wadleigh and several aunts, uncles, nieces and nephews.
Funeral services were held in Michigan. A celebration of her life: from noon to 3 p.m. Sunday, April 15, at Mattydale American Legion Post 1836 2718 LeMoyne Ave. Mattydale. Contributions may be made for the family to Katie Long c/o Jim Oeinck 1714 Court St. Syracuse, NY 13208 For more information or to sign the guest book, please visit kruegerfh.com or facebook.com/KruegerFuneralHome.