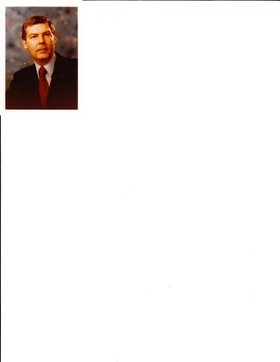 William E. McGee
unknown - April 2, 2012
William E. McGee, 75 , died at home after a long, brave battle with cancer on April 2, 2012. He was born in Prospect, Maine and raised in Milford, NH. He had been a resident of Liverpool since 1968. He was a graduate of the University of New Hampshire.
He was a veteran of the U.S. Army for 13 years, five years of which were active duty, attaining the rank of captain. He was a pilot of both helicopters and fixed wing aircraft. In Vietnam he flew over 400 combat missions and rescued wounded US and Vietnamese soldiers while under enemy fire.
He was a freelance writer, the author of many stories and articles which were published in Europe and the U.S. His book, "Men of Granite," was published in 2007. Since 2011, Bill has written a quarterly column for the "New Hampshire To Do" Magazine.
Bill retired from Dupont's Biotechnology Division in 1989 after 22 years in sales and marketing. He founded Microtome Service Company which he managed until 2010.
Bill was an Eagle Scout and Silver Beaver and was active in the Boy Scouts for over 45 years, serving as a Cub Den Leader, Scoutmaster, Woodbadge instructor and district commissioner. He was on the advisory board of the Lee Scouting Museum in New Hampshire and Chairman of the Hillcourt Scout Museum at Scout Camp Woodland in Constantia.
He was predeceased by his first wife Rebecca "Becky" McGee, who died in 1984. Their children are Mark McGee and Elizabeth McGee, the mother of his two grandchildren.
He is also survived by Joan Mosley Macko, his wife of 25 years and her children Mark Macko (Sue), Elizabeth Zellar (John), Cheryl Hazen (Bruno) and Scott Macko (Holly) and five grandchildren.
Calling hours: 1 to 3 p.m. Thursday, April 5, at the United Church of Christ in Bayberry, 215 Blackberry Road, Liverpool with a funeral service at 3 p.m. In lieu of flowers, contributions to the Hillcourt Scout Museum, Longhouse Council, Boy Scouts of America, 2803 Brewerton Road, Syracuse, NY 13211. For a full obituary see chebeaqueisland.org.