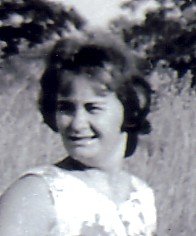 Rosemary Lozowsky
unknown - April 3, 2012
Rosemary (Halpin) Lozowsky, of Skaneateles, died peacefully surrounded by her family at Upstate University Hospital on April 3, 2012. Born and raised in New York City, she never lost her Queens accent although she lived in Skaneateles for over 50 years. Rosemary worked as a telephone operator for The New York Telephone Company. and was recognized for her perfect attendance at least five years running. She was a true "Ma Bell" girl and she treasured all of her Auburn Pioneer girlfriends.
Rosemary will always be our wild Irish rose.
Rosemary was predeceased by her only son, John P. Lozowsky, Jr in 2001. She is survived by her husband of 59 years, John; daughters Debra (Alan) Rhody, Michelle (Beach Sandnas) Desannoy and Diane (Jeff Harrop) Lozowsky; grandchildren Alan, Elizabeth, Danielle, Katelynn, Hannah, Brittney, Scott and Max; great-grandchildren Audrey, A.J. and Kai –with one on the way.
Funeral services: 10 a.m. Saturday, April 14, at St Mary's of the Lake, Skaneateles. Donations, in lieu of flowers, may be made to Jowonio School, 3049 E. Genesee Street, Syracuse NY 13224. To send condolences visit: robertdgrayfuneralhome.com.