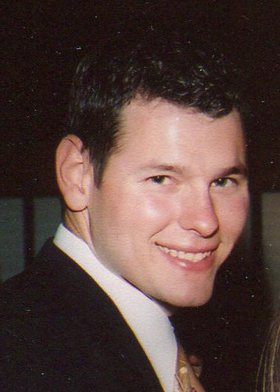 Michael J. Tausend
unknown - April 1, 2012
Michael Joseph Tausend, 28, of Phoenix passed away in an automobile accident on Sunday, April 1, 2012. A loving husband and caring brother, Michael was a 2002 graduate of Cato-Meridian High School and a 2006 graduate of St. John Fisher College. He worked as a manager for JR Auto Parts in Solvay. When he wasn't with family and friends, he enjoyed hiking and camping. He loved his dog Wilson.
A friend to many, he is survived by his loving wife, Nancy Tausend; his parents, Richard and Bridgett; his siblings Julie and Carl; and his grandparents Frances and Charles Tausend.
Graveside Services: 11 a.m. Saturday, April 7, at Riverview Cemetery, Baldwinsville. Calling hours: 3-7 p.m. Friday, April 6, at Gates Funeral Home, 29 W. Genesee St., Baldwinsville. In lieu of flowers, contributions may be made to the CNY SPCA, 5878 East Molloy Rd., Syracuse, NY 13211.