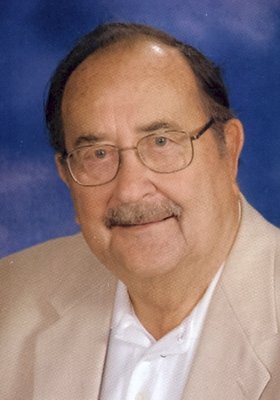 Deacon Joseph R. Daniszewski
unknown - March 30, 2012

Deacon Joseph R. Daniszewski, 79, of Camillus, passed away Friday, March 30, 2012 at home, surrounded by his loved ones. Born in Syracuse on Thursday, May 19, 1932, he lived in Camillus for over 50 years. Deacon Joe was an Air Force veteran of the Korean Conflict, and graduate of St. Patrick's High School, Le Moyne College and Syracuse University.
Throughout his life, Deacon Joe's passion for education and developing the talents of others was a driving force behind everything he did. He was a high school math teacher, a principal in the Syracuse City School District, and after his retirement, became an adjunct math instructor at Onondaga Community College. One of his greatest joys was being an ordained deacon, serving at the Basilica of the Sacred Heart of Jesus. As deacon, he was the Director of the Formation for Ministry. The devotion and love that he felt for his family, friends, and church resonated with everyone he met.
Deacon Joe was predeceased by his parents, Joseph C. and Frances Daniszewski; brother, Dr. Edward J. Daniszewski; and sister, Phyllis Vincent.
Surviving are his wife of 59 years, the former Mary Ann Fatcheric; daughters, Linda Napierkowski and husband, Ron of Syracuse, Mary Daniszewski and husband, John Kenney of Baldwinsville; sons, Joseph N. and wife, Leah of Redlands, California, Jerome and wife, Barbara of Lynchburg, Virginia, and John and wife, Kathleen of Rochester; sister, Cecilia Barnell of Syracuse; 18 grandchildren; three great grandchildren; and many nieces and nephews.
Relatives and friends paid their respects from 2 p.m. to 7 p.m. Monday, April 2, at the Basilica of the Sacred Heart of Jesus, 927 Park Ave., Syracuse. A Vigil Prayer Service for Deacons followed at 7 p.m.
Most Rev. Robert J. Cunningham and Rev. Andrew E. Baranski celebrated a Mass of Christian Burial at 10 a.m. Tuesday, April 3, in the Basilica. Deacon Joe was laid to rest in Sacred Heart Cemetery, Geddes. Arrangements were handled by Deacon Joe's cousins, Samuel Buranich Jr. and Donald Hulchanski.
In lieu of flowers, contributions may be made to the Basilica of the Sacred Heart of Jesus or The Food Bank of Central New York, 7066 Interstate Island Road, Syracuse, NY 13209 (foodbankcny.org). Please share condolences at buranichfuneralhome.com.