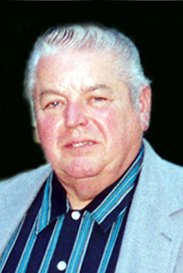 Robert E. Smith
November 29, 1935 - September 24, 2011
Robert E. Smith, 75, of Wolcott, passed away Saturday Sept. 24, 2011, at Wayne County Nursing Home. Born in Syracuse on Friday Nov. 29, 1935, he was the son of Lawrence and Jane Smith. He moved to Wolcott in the early 1960s.
Bob was the owner of Wolcott Glass Co. for 40 years. He was a Navy veteran of the Korean War. He was a member of the Lions Club and Wolcott Elks Club.
Bob was predeceased by his brother, Lawrence.
Surviving are his wife of 49 years, the former Gloria Mitson; son and daughter-in-law, Jeffrey and Dawn of Sterling; daughters, Theresa of Liverpool and Jennifer of Fairmount; sister, Sue Doxtater of Liverpool; brother and sister-in-law, Richard and Linda Smith of Clarks Green, Pennsylvania; grandchildren, Courtney, Ashley and Paige; and many nieces and nephews.
Services were private. Arrangements were by the Buranich Funeral Home, Camillus. In lieu of flowers, contributions may be made to the Humane Association of Central New York, Inc., 4915½ W. Taft Rd., Liverpool, NY 13088. Please share condolences at buranichfuneralhome.com.