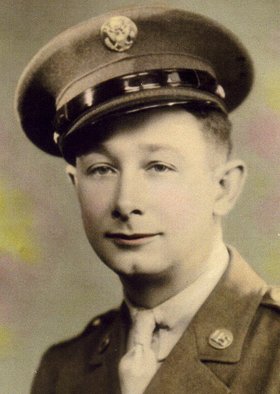 Joseph W. Tokarz
unknown - September 26, 2011
Joseph W. Tokarz, 95, of Auburn, died Monday Sept. 26, 2011. Born in Auburn, he worked for Nye-Waits in Auburn and retired from working at Skaneateles Central Schools. He was a US Army Veteran of World War II serving in Eighth Army Division in Normandy and the Battle of the Bulge.
He was predeceased by brothers Stanley, Walter, John, Stephen and Louis Tokarz. Surviving are his brother Frank (Veronica) of Skaneateles, a sister Mary Brier and several nieces and nephews.
Services were held Thursday Sept. 29 at the Robert D. Gray Funeral Home t. Skaneateles. Burial was in St. Mary's Cemetery, Skaneateles.