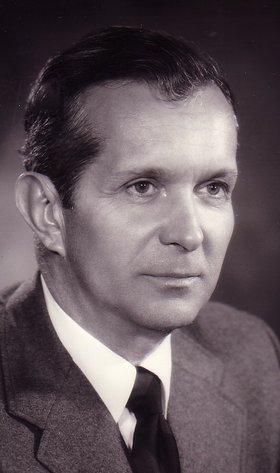 Frederick E. Mider, Jr.
unknown - September 25, 2011
Frederick E. Mider, Jr., 88, of Skaneateles and St. Croix, US Virgin Islands, died peacefully at home, Sunday Sept. 25, 2011. Born in Syracuse, he started his career with Burrough's Corp. and retired as president and CEO of the Bank of Auburn. He was a graduate of North High School and Syracuse University and served in the U.S. Army Air Force during WWII. He was an active member of the St. Croix Yacht Club, was a former member of the Owasco Country Club and an avid golfer and tennis player. He was a former member of the board of trustees at Auburn Memorial Hospital and a past president of the United Fund.
Surviving is his beloved wife of 64 years Shirley Hill Mider, a son Frederick E. "Rick" (Michele) Mider III, of Syracuse, a daughter Catherine Stanard of Trophy Club, TX; grandchildren Keith (Lacey) Mider of Woodstock, GA; Alan and Christina Stanard of Austin, TX; and a great-grandson Aidan Mider.
Services: Wednesday Sept. 28 at the Robert D. Gray Funeral Home, 49 Jordan St. Skaneateles and in St. Mary's of the Lake Church, Skaneateles. In lieu of flowers contributions may be made to the American Cancer Society or St. Mary's of the Lake Church.