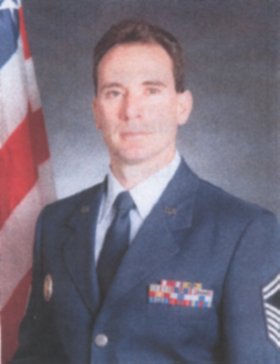 Brian H. Ives
unknown - September 21, 2011
Brian H. Ives, 52, of Baldwinsville, passed away unexpectedly on Wednesday Sept. 21, 2011, in Columbia, MD. Born in Trenton, NJ, he worked for DISA as a telecommunications operations manager. He retired from the U.S. Air Force in 1997. His last assignment was serving in the White House Communications Agency traveling with the Vice President as a telecommunications coordinator.
Surviving are his wife of 33 years, Beth (Kane), two daughters, Lindsey Ives of Albuquerque, NM and Kelly Ives of Rehoboth Beach, DE, his parents Donald & Jean Ives of Baldwinsville, a brother Donald (Joanna) Ives of Lexington, MA, a sister Susan (Mark) Noffey of Baldwinsville and several nieces and nephews.
Calling hours: 4 to 7 p.m. Monday Sept. 26 at the Maurer Funeral Home Moyers Corners, 3541 Route 31, Baldwinsville. Funeral services will be 10:30 a.m. Tuesday Sept. 27 at the funeral home. Burial will be in North Syracuse Cemetery. Contributions, in lieu of flowers, may be made to Rails-To-Trails Conservancy, The Duke Ellington Building, 2121 Ward Ct, NW, 5th Floor, Washington, DC 20037.