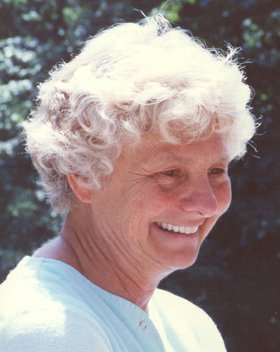 Veronica A. Menna
January 8, 1931 - September 6, 2011
Veronica A. Menna, 80, of Liverpool, passed away Tuesday Sept. 6, 2011, at Iroquois Nursing Home. Born on Thursday Jan. 8, 1931, she was the daughter of Anthony Michael Gasparovic and Mary Sles Gasparovic. She was raised in North Tarrytown, and resided in Briarcliff Manor, New York, Vienna, Virginia, and Salem, South Carolina, before moving to the Syracuse area in 2010.
Veronica was a loving wife and mother who cherished spending time with her children and grandchildren.
Veronica was predeceased by her husband, Rudy, on February 15, 2009.
Surviving are her daughters and sons-in-law, Dolores and Philip Miller of Camillus and Dorothy and Robert Brayley of Little Compton, Rhode Island; sons and daughters-in-law, Robert and Merridy Menna of Great Falls, Virginia, William and Annette Menna of Cedar Park, Texas and Arthur Menna of Arlington, Virginia; nine grandchildren; sisters, Mary Jelenek, Therese Malone, Louise Green and Joan Kiselak; brother, Anthony "Sonny" Gasparovic; and many nieces and nephews.
Relatives and friends called from 4 to 8 p.m. Friday Sept. 9 at the Coffey Funeral Home, 91 North Broadway, Tarrytown. A funeral Mass was celebrated Saturday, September 10 at 10 a.m. in St. Teresa of Avila Church, Sleepy Hollow, New York. Veronica was laid to rest in Sleepy Hollow Cemetery. In lieu of flowers, contributions may be made to Kids First, 1005 Main St., Suite 1225, Pawtucket, RI 02860. Kidsfirstri.org Please share condolences at buranichfuneralhome.com.